Basic Configuration - Other Vendor Configurations
These are the remaining default steps in setting up a marketplace. These can all be found in Stores > Settings > Configuration > Omnyfy.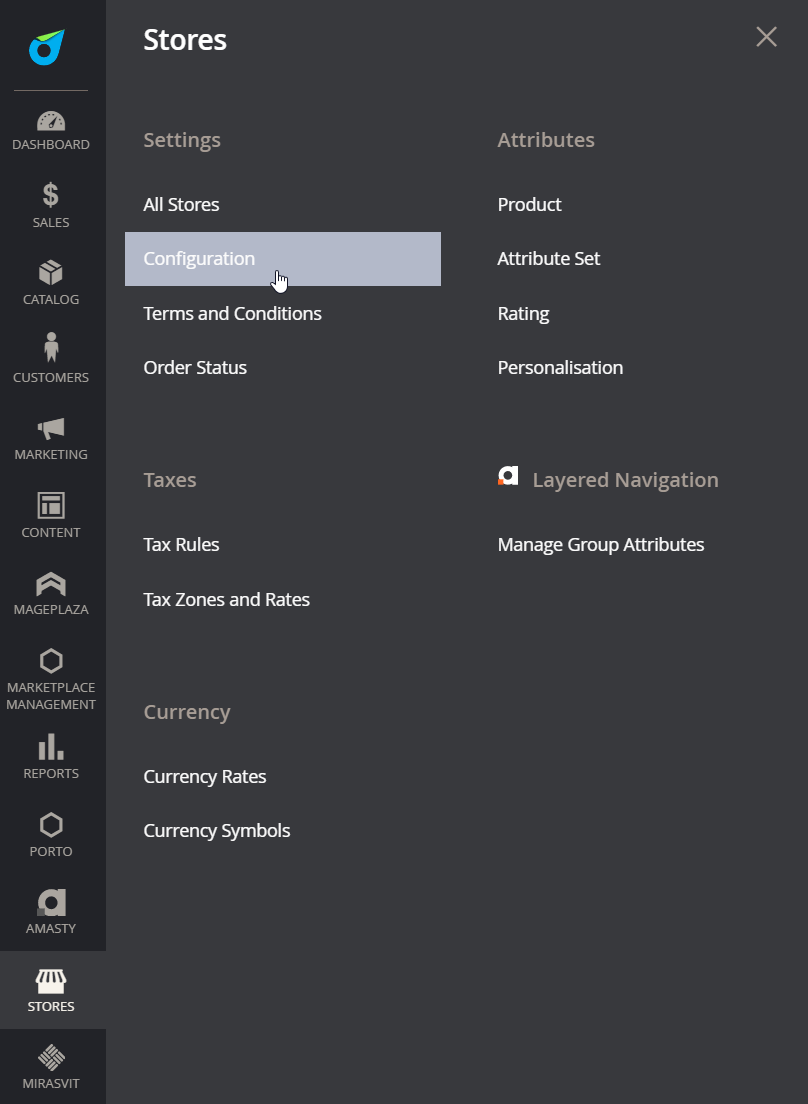 ---
Vendor Subscriptions
The configurations available for the Vendor subscriptions apply to the setting of the email template used to notify both the Vendor and Marketplace Owners of vendor cancellations to the subscription plans. You can leave these fields as default if do not need to modify the e-mails.
---
Vendor Sign Up
1. Vendor Sign Up
2. New Vendor SignUp Admin
3. New Vendor SignUp Vendor
4. Approve Signup Notification - Vendor
5. Reject Signup Notification - Vendor
---
Marketplace Commercials Management

This is where you can enable default vendor, category and disbursement fees. See our guide here for setting this up on your marketplace.

You can also set up custom fees on a per vendor basis. This can be configured here in a different area of the Marketplace - however you will need your categories or vendors already set up to configure them. Check out the guides below:
Related Articles

Basic Configuration - Vendor Configurations

Vendor Configurations Follow the process below to configure your marketplace using the Omnyfy Platform. Note that the configurations here may change depending on the nature of the marketplace that you are looking to create. The configurations below ...

Basic Configuration - Vendor Search

Omnyfy supports a configurable Vendor Search page that supports multiple search types with faceted, filterable navigation. Default URL: The Default URL of the search page is as follows: [marketplace URL]/vendorsearch/result/index/ Vendor Search ...

Basic Configuration - Vendor/Product/Content Preparation

At this point, the marketplace default configurations should already be finalised. Now you can begin to specify the various settings and attributes for Vendors and Products, so you can add content to the marketplace. Here are the following places to ...

Basic Configuration - Publishable Key API Configuration

Module Configuration Before you start configuring anything, please take note of the mode that you are in (Test Mode or Live Mode). There is a toggle to show Test Data. Please ensure that if you are configuring for the Live Environment, that the ...

Basic Configuration - Stripe Webhooks for Subscriptions

Webhook Configurations for Subscriptions The subscription webhook is primarily used for vendor subscription plans that require payment. To find out how to set these up, please visit Creating a Subscription product in Stripe for Vendor Subscriptions. ...