To import the products from Wix to Omnyfy, you will need to generate a Facebook Catalog Feed or Google Merchant Feed to import the products into Fuse.


NOTE: To set these marketing integrations up, you will need to have a Premium Plan with your Wix Account to generate the feeds.
The workflow will be as follows.

---

Setting up your feeds from Wix

To set these up, you will first need to log in to your Wix account. When logged in, from the left menu, select
Marketing & SEO > Marketing Integrations
.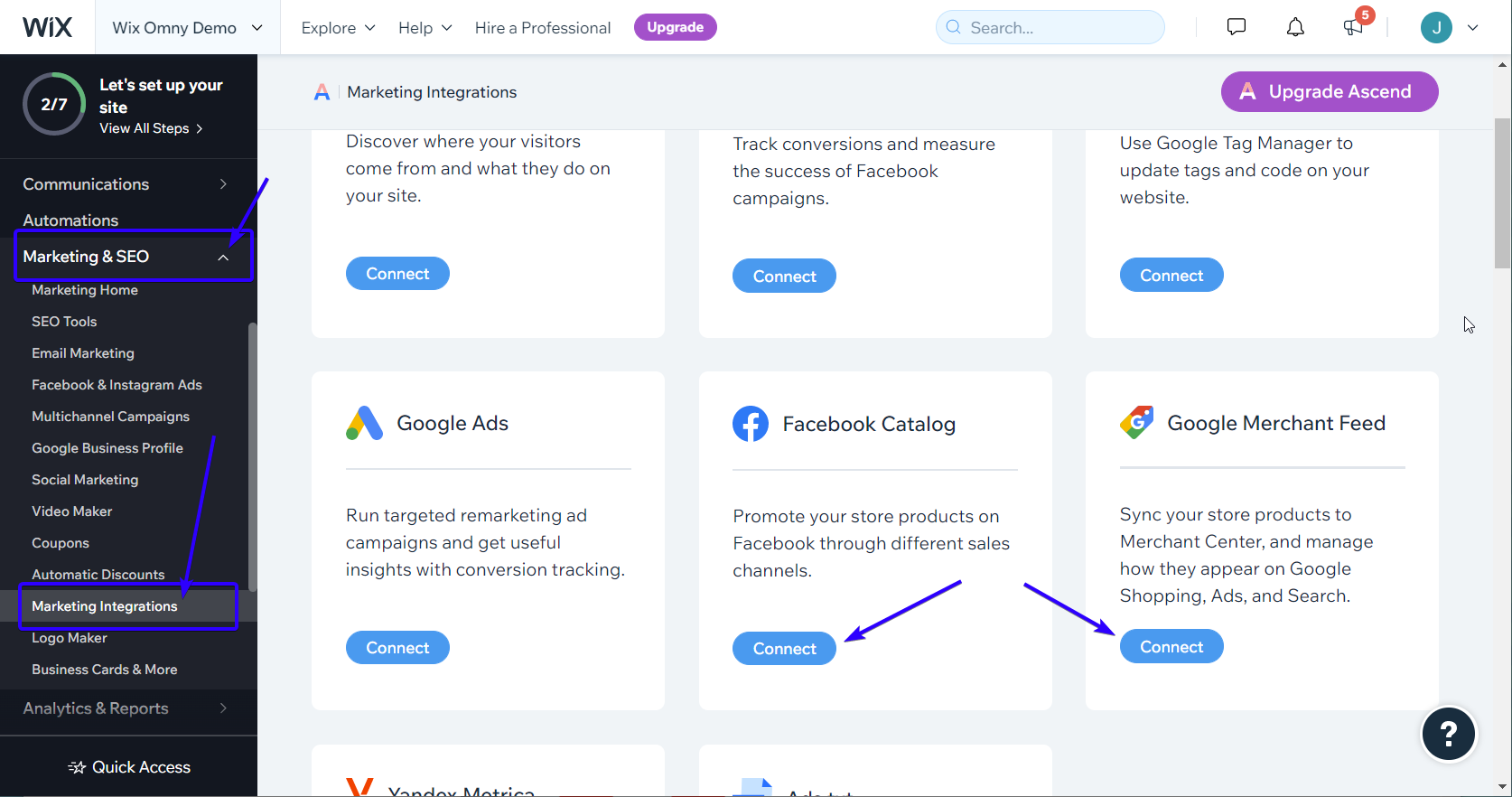 Here you can choose either Facebook Catalog or Google Merchant Feed.

Select Connect with either option to load the next page, where you can see that there will be a Get Data Feed button that you can generate your feed.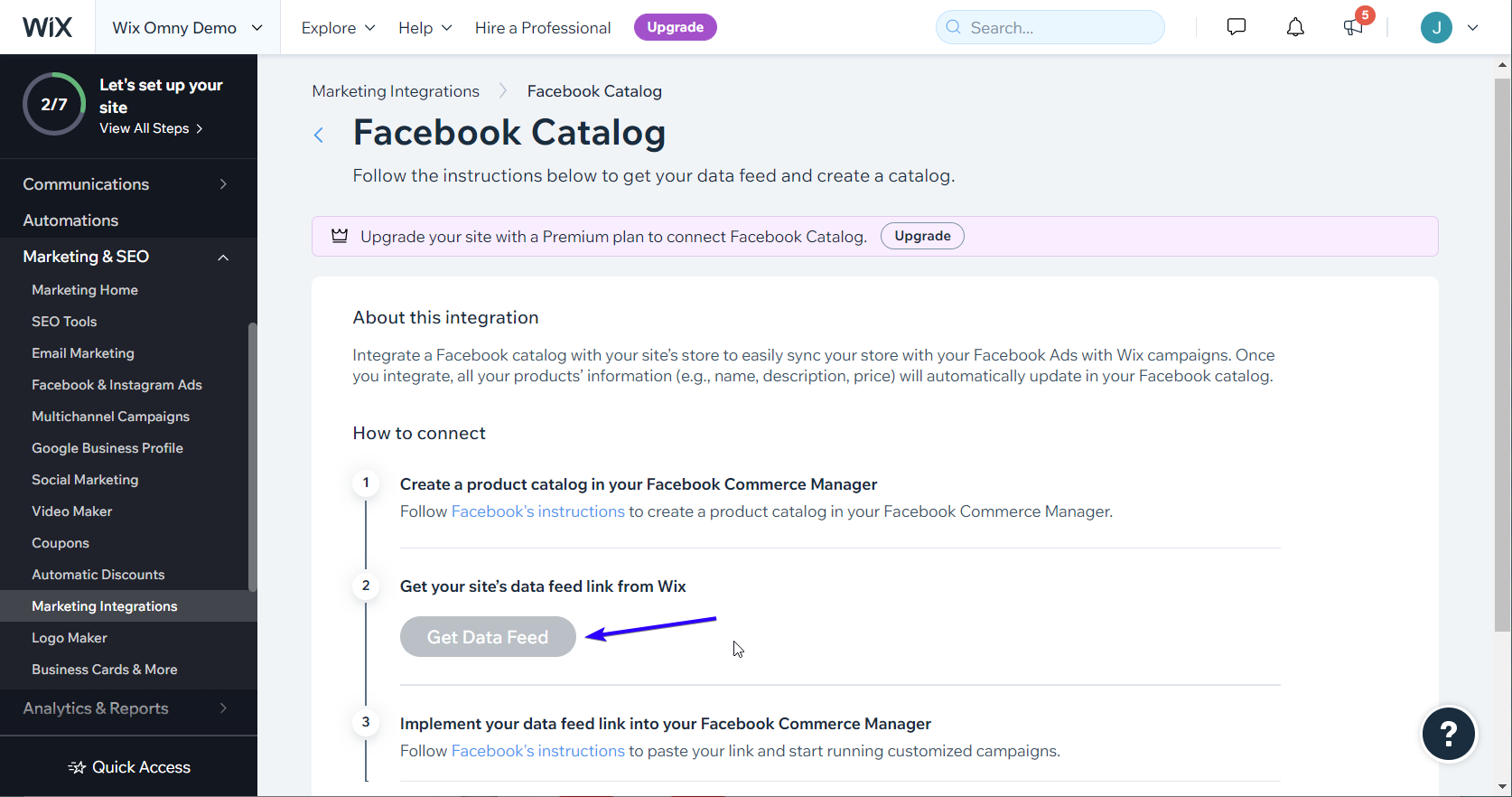 Once you obtain the feed, Omnyfy will simply need one of the following:

Facebook Catalog Feed URL

Google Merchant Product Feed URL

You will not need to create or connect to merchant accounts on Facebook or Google to import your products via Fuse. All that is needed is the Data Feed URL.

---
Upgrading to a Premium Plan on Wix
If you haven't upgraded your Wix Plan yet, you can also upgrade from this page by hovering over the
Get Data Feed
button, or the
Upgrade
prompt at the top of the page.