Importing a Porto Demo Version (if applicable)
Porto have a variety of ready to use Demo versions, that are like templates that you can import into the website, and start using. See the collection of demos here
https://www.portotheme.com/magento/porto_landing/
Click on Demos from the top navigation.
NOTE: If you are not planning to use a demo, you can essentially skip this step and create your own theme from scratch. Must have Magento / HTML / CSS knowledge.
To import a Demo, go to Stores > Settings > Configuration > Porto 3.2.4 > Porto - Settings Panel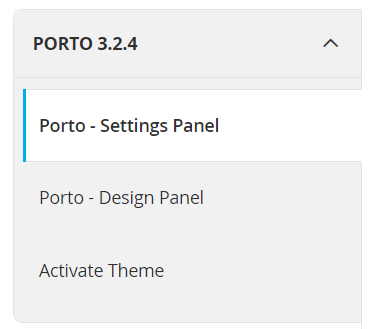 Scroll to the bottom to the Installation group. You will see the following fields implemented.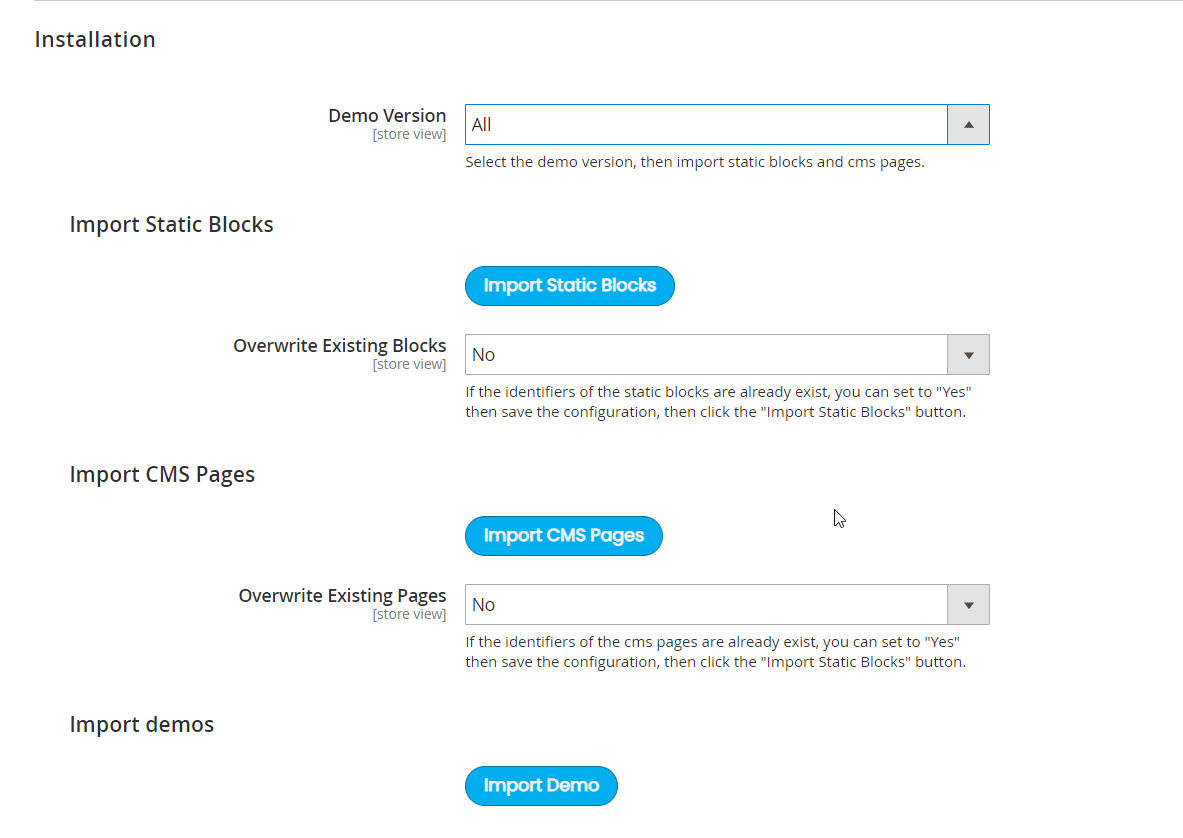 Once you import the demo and relevant Blocks / CMS Pages, you will need to ensure you select "Save Config" again. You will also need to do this in the Porto - Design Panel tab, as Porto will import the settings, however Porto also needs to generate the CSS based on the settings in the design panel - which is triggered only when you select "Save Config".

If you have a custom design already that doesn't match the Demos, you can skip this step.